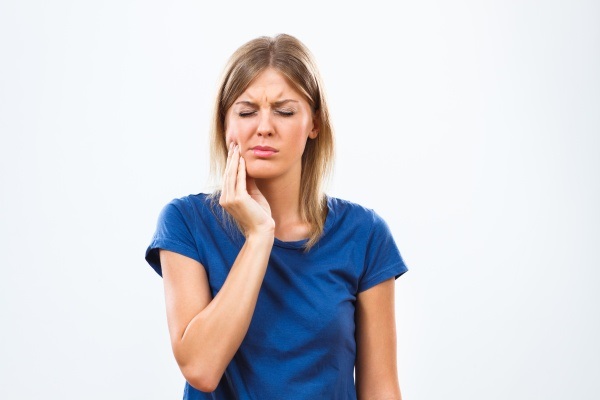 Wondering how a general dentist treats toothaches? Whenever someone is experiencing a toothache, they may experience minimal discomfort or a great deal of pain. Either way, toothaches need to be treated in order for one to have a healthy mouth.
About toothaches
Anytime someone is suffering from a toothache, it needs to be professionally treated or else it can potentially become much worse. Some of the more common signs of a toothache include pain, fever, swelling, headaches and an overall foul taste in the mouth. When it comes to what causes a toothache in the first place, some of the more common causes include cavities, gum infections, damaged fillings, cracked teeth, infections and teeth grinding.
How a general dentist office treat toothaches
The information below allows toothache suffers to understand what they can expect when undergoing treatment from a general dentist. The type of treatment patients will receive depends on the reason for the toothache, as well as the severity of the toothache.
Toothaches due to a cavity
Dental decay is one of the more common reasons for someone experiencing a toothache. According to the Mayo Clinic, cavities are permanently damaged areas in the hard surface of one's teeth that develop into tiny openings or holes. Untreated cavities will eventually begin to affect the nerves of a tooth, which can potentially cause a tooth to fracture and can cause an infection in the tooth. General dentists treat this kind of toothache by repairing a broken filling or by placing a filling in the tooth to start.
Toothaches due to an infection
When someone is suffering from a toothache due to a tooth infection, it is likely they will need to undergo a root canal procedure. Root canal therapy is a necessary dental procedure for treating toothaches caused by infections, as otherwise the tooth will be lost due to the infection. General dentists perform root canal procedures by removing the infection in the tooth and then completely cleaning the tooth so it can once again function properly. Dental crowns are often used to keep a treated tooth strong.
Gum disease
Many people do not realize that living with gum disease can cause a toothache. Once someone has gum disease, if they do not undergo the necessary treatment, their gum disease will only continue to get worse. The fact that gum disease can lead to one experiencing soft tissue damage, receding gums, pockets forming in between their teeth and gums and bone loss, makes it possible for them to experience toothaches. General dentists treat this type of toothache by treating the gum disease, which often requires patients to undergo a scaling and root planing procedure.
Get started with treatment
Toothaches are often the result of a more serious oral problem, which requires immediate attention. Thankfully, with the help of a general dentist, different treatment options can be explored. To find out more, reach out today!
Request an appointment here: https://www.davidbakerdds.com or call David L. Baker DDS PA at (972) 612-3920 for an appointment in our Plano office.
Check out what others are saying about our services on Yelp: Read our Yelp reviews.
---
Related Posts
April 1, 2021
Thinking that dental fillings are a dental treatment that simply treats a tooth that has some level of decay? Dental fillings not only help save a tooth that is in jeopardy of …